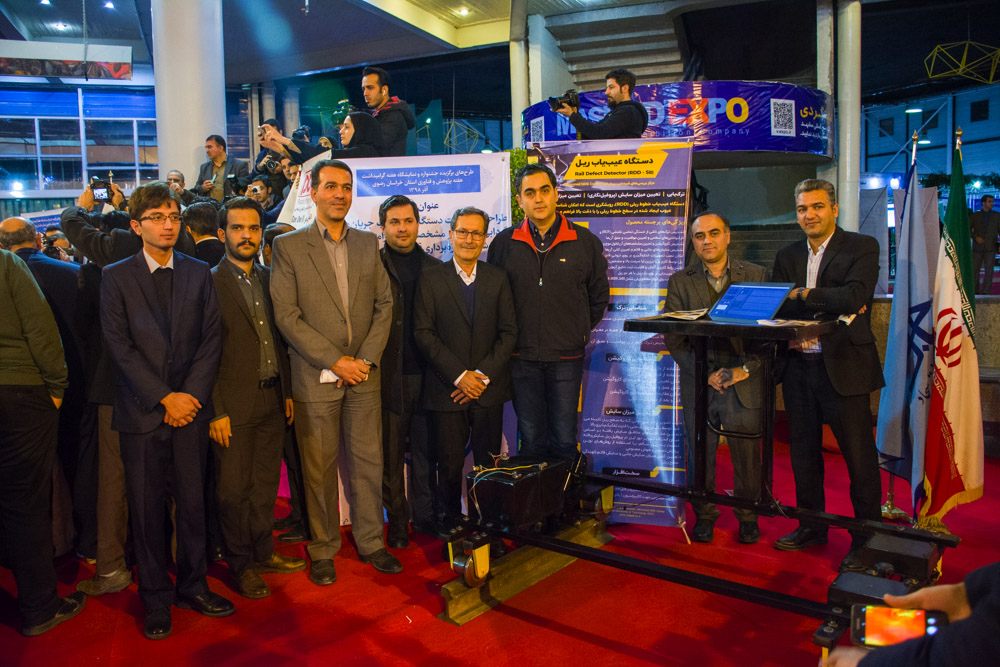 Sadjad University of Technology's project was awarded as one of the top 10 research projects of "research and technology week" for the design and construction of a non-destructive eddy current device in order to characterize the rail parameters of the Urban Train Operating Company.
According to the Sajjad University of Technology Public Relationships report, the project of "Designing and Manufacturing Non-Destructive Eddy Flow Devices for Characterization of Rail Train Parameters" was selected as one of the Top 10 projects of the Khorasan Razavi Research and Technology Week exhibition.
We would like to congratulate Dear Professors of the Sadjad University of Technology, Dr. Iman Ahadi Akhlaghi, Dr. Saeed Kahrobaei and their associates, Mr. Hossein Norouzi and Mr. Farzad Akhlaghi for this honorable achievement.