Using computer and new computerized methods are more essential than ever before to solve various human life problems, especially industrial problems. Computer and Information Technology Engineering graduates play an important role in this field. Considering the importance of planning in the country and development of economic, social, and cultural programs, the Faculty of Computer and Information Technology Engineering has prepared its five-year plan in line with the country's development policy and based on the needs of the community. The main points of the plan are as follows:
Increasing the capacity of the Master's program, improving the scientific and practical quality of the faculty by recruiting new faculty members, encouraging and defining independent research projects to meet the technical needs of the country, advancing the frontiers of knowledge, publishing scientific articles, writing and translating books, offering short-term specialized-applied courses in order to meet the needs of various industries and organizations.
The Faculty of Computer and Information Technology Engineering will be a pioneer in new technologies in research related to new technologies at the national and regional levels with the goal of creating a transformation and upgrading the country's position in new technologies to the global level. The faculty has already set the goal of being recognized as the leading interdisciplinary research and education center for solving real-world problems in industry and technology, and having faculty members who are researchers, are aware of industrial development issues, and are proficient in learning-centered and research-based education.
Graduates of this faculty will be among the best experts in job positions in the country and will have the highest per capita budget in the country during their studies, comparable to more reputable universities in the world. To achieve this positive vision of the future, all officials, professors, students, and staff of the Faculty of Computer and Information Technology Engineering have agreed to define the future in 5 axes of research vision, educational vision, professor vision, student vision and budget vision, and do not neglect to make attempt to obtain it.
The Faculty of Computer and Information Technology Engineering is committed to developing the frontiers of knowledge by creating a suitable research environment. The faculty has made it its mission to provide flexible education with up-to-date, applied, and research-based content to the technical community of the country, the government, and the region, and trains motivated, self-confident, and purposeful students.
The Faculty of Computer and Information Technology Engineering is also committed to having strong ties with industry and government in order to conduct applied research and generate independent income while maintaining the social status of the faculty members and students and having no financial concerns. The faculty believes that these goals can be achieved by creating managerial and organizational infrastructure and smooth and dynamic work processes. The most important organizational infrastructures are the organizational culture and a set of ingrained ethical principles and fundamental values that can act as guides and saviors in all stages of work, especially in times of crisis. Organizational principles and values play the role of a compass, and the performance of individuals in the faculty should not only be within the framework of these values, but should also help to strengthen and institutionalize them.
Here are ten core values to achieve the faculty's strategic goals:
Focusing on specialized work and effective interaction of education and research at the national and international levels

Domination of scientific thinking in the faculty (work in the university is worship)

Creativity and innovation

Long-term thinking and foresight

Striving for excellence in science

Organizational learning and dissemination of findings, knowledge, and scientific-research capabilities of the professors and faculty

Accepting Responsibility and being sensitive to society

Belief in the status and dignity of the professor in the faculty (material and spiritual)

Organizational cohesion and teamwork culture

Superiority of quality over quantity
Sadjad University started admitting students in the field of Computer Engineering in ۱۹۹۶. Currently, the Faculty of Computer and Information Technology Engineering offers Software Engineering and Hardware Engineering in Associate, continuous and non-continuous Bachelor «s, and two disciplines of Information Technology Engineering and Security Engineering at the Bachelor» s level. In view of the country «s need to develop postgraduate education and the hardware and software capacity of Sadjad University, the permission to admit students in the Master» s program in Software Engineering was issued in ۲۰۱۳. Presently, this faculty is active in one Associate program, four continuous Bachelor «s programs, one non-continuous Bachelor» s program, and three Master's programs in Security Engineering, Software, Artificial Intelligence, and Robotics.
The university «s record during these years indicates enjoying the satisfactory level of educational and research quality in this faculty. At the present time, a significant number of graduates of Sadjad University in the field of Computer Engineering and related fields are studying in the Master» s and Ph. D. programs at reputable universities in Iran and abroad, and many of them have been among the top graduates at the graduate level. Moreover, many graduates of the university are active in various industrial and service units in supervisory and managerial ranks.
Graduates of this faculty have many abilities and capabilities, and if they are guided in the right direction, they will be able to solve many problems. Some of these abilities are as follows:
Investigating and identifying new types of software and hardware and applying them. Computer science graduates must be able to identify and use the latest software and hardware technologies. This includes the ability to read and understand technical documentation, troubleshoot problems, and implement solutions.

Investigating the software and hardware needs of the industry and service sectors and meeting their needs. Computer science graduates must be able to identify the needs of different sectors of industry and services and provide technical solutions to meet those needs. This includes the ability to understand business needs, develop technical plans, and budget projects.

Assessing the possibilities and determining the necessary tools and human resources to remover the shortages. Computer science graduates must be able to conduct feasibility studies for technical projects and determine the necessary tools and human resources to complete the projects. This includes the ability to assess risks, develop schedules, and manage resources.

Analyzing small and medium-sized software and hardware systems and providing the appropriate solution for their implementation. This includes the ability to collect data, analyze data, and provide reports.

Designing small and medium-sized software and hardware sets and producing executive plans for them. This includes the ability to draw diagrams, write code, and create technical documentation.

Implementing computer projects, installing, testing, and training them. Computer science graduates must be able to implement computer projects, install them, test them, and train users on them. This includes the ability to work with different teams, manage projects, and solve problems.

Supporting and maintaining software systems including identifying errors, correcting errors, and adding new features to systems.

Troubleshooting computers and computer systems and fixing problems. Computer science graduates must be able to troubleshoot computers and computer systems. This includes the ability to diagnose problems, troubleshoot problems, and fix problems.

Identifying new computer design and construction techniques and evaluating and applying them. This includes the ability to understand computer design principles, develop computer designs, and build computers.
The abilities mentioned are related to software and hardware experts. However, it is clear that software experts have more abilities in the field of software issues, while hardware experts have more abilities in hardware issues.
Software experts are responsible for designing, developing, and maintaining software. They are familiar with programming languages, algorithms, and data structures. They can create software to perform a wide range of tasks.
Hardware experts are responsible for designing, developing, and maintaining hardware. They are familiar with electronic circuits, mechanical components, and operating systems. They can create hardware that runs software.
Both software and hardware experts play an important role in the IT industry. They work together to create products and services that make our lives easier.
Due to the ever-increasing expansion of the computer world, the need for computer experts at the present time is felt more than ever. Currently, if a computer engineer is interested in work, he will never be unemployed; especially software engineers have more job opportunities and do not need a lot of facilities and equipment to work. The job opportunities in this field are so widespread and numerous that not only graduates of this field are easily absorbed into the job market, but students in the last two years of this field (juniors and sophomores) can also enter the job market and operate. For hardware engineers, there are many opportunities to work in companies that produce parts and devices and industrial-production centers, and in terms of income level, they are at an acceptable and ideal level due to their knowledge and personal perseverance. On the other hand, due to the increasing use of the Internet, the ground work in this field is also ready.
Scientific Abilities
A computer engineer must be hardworking and perseverant, as the field of computer science is a dynamic one that always requires up-to-date knowledge and the pursuit of new information. A computer engineer must have a strong foundation in mathematics and be proficient in physics. He/she must also be creative in order to solve problems in innovative ways.
Interests
A software and hardware engineer must be interested in learning and studying in order to make significant progress. He/she should also be open to exploring and investigating circuits and micro-structures, and enjoy working with computers.
Financial Ability
Given the explanations provided, it seems essential for a computer engineer to have a computer. However, this does not imply that students will be prevented from continuing their education and advancement if they do not have a computer.
The discipline of Computer science, which has made information and communication global, is the present and future field to the extent that it is predicted that in 10 years, people in developed countries will be as dependent on the Internet as they are on electricity. It can be said that the growing trend of using computers in daily life provides employment and job opportunities for graduates of this field and that they can work in software production companies, hardware production companies, industrial-production centers, service companies and institutions, training centers, etc. With regard to Iran's slow progress compared to the global computer community in recent years, the need for creative and hardworking engineers in this field is felt very well.
The growing trend of using computers in public and private circles, the widespread use of the Internet and related fields, the provision of conditions for electronic education and trade have all come together to create a clear outlook for the future of this field from now on, so that those who are active in this field will have a certain and certain future. The only concern is the software section, which means that Iranian engineers must take action to prepare various and efficient software so that we are not only consumers.
Additional Notes
Some people think that hardware engineering is just a computer repairman. Although he/she can do such a thing, his/her job is not to repair or install and start a computer. In fact, the job of a hardware engineer is hardware design, and for this reason, he/she studies courses like mathematics and logical circuits in the university.
Moreover, contrary to the belief of those who consider an operator to be at the level of a software engineer, it must be said that a software engineer needs to have good mathematical knowledge in order to be able to design and develop computer programs. For example, he/she should be able to design a graphic work from scratch; this is a work that an operator cannot do. And for this reason, we believe that computer training classes available outside the university can never cultivate a computer engineer.
Dr. Behzad Bakhtiari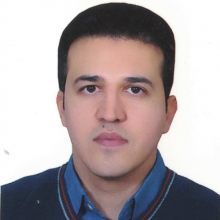 Dean of the Faculty
email: bakhtiari@sadjad.ac.ir
telephone: +98(51)36029000-31
Dr. Amir Farid Aminian Modarres (A.Eng and MEng. programs)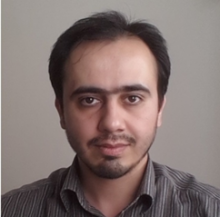 Head of the Department of Computer Engineering
email: afamodarres@sadjad.ac.ir
telephone: +98(51)36029000-304
Dr. Amir Bavafa Toosi (B.Eng. program)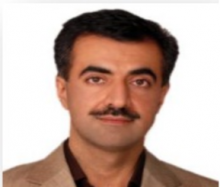 Head of the Department of Computer Engineering
email: abavafat@sadjad.ac.ir
telephone: +98(51)36029000-310
Ms. Sahar Yousefi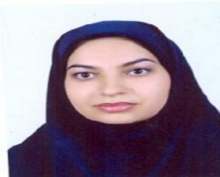 Faculty Expert
telephone: +98(51)36029000-312
Associate Degree in Computer Engineering
Software development has long been one of the main pillars of computer science. It is natural that the development of different technologies in the field of computer is due to programmers who work in different fields of programming. The development of programming languages from low-level languages to fourth-generation languages has led to the fact that many experts are interested in programming and work in this field. Programming is used in the production of application software, system software, mobile software, web software, and so on.
The diversity and breadth of programming languages and the ability to acquire skills in this field has led to the emergence of a university degree in different levels of higher education in the framework of the technical and vocational system.
Associate of software program is a specialization of computer science. Students studying in this field receive an Associate degree in Software after completing the program. The focus of this specialization is on programming and the development of software in web and mobile environments.
Bachelor of Computer Engineering
The Bachelor of Computer Engineering program aims to train students with the ability to solve computer engineering problems, including the analysis, design, and construction of computer systems. This program prepares students for entrepreneurship, work in industry, and graduate studies.
Bachelor of Computer Sciences
The role of computers in today's world is undeniable. A computer is a tool that, as its name suggests, is responsible for computation. In computer science, the principles and methods of computation and the role of mathematics in it are the main points which are emphasized.
Computer science is the scientific and systematic study of the feasibility, design, expression, and analysis of algorithms for the production, storage, processing, display, and having access to data and information. Computer science is the bridge between computer science and mathematics. The goal of this field is to train specialists who, with a mathematical and logical view, will deal with the problems raised in the field of computer science and mathematics and other fields. The difference between computer science and computer engineering is that the theoretical basis and mathematical proofs of each problem are more significant in this field.
In computer science, in addition to the basically theoretical courses in the fields of mathematics and logic, which show the origin and mission of this field, there are also some basically practical and applied courses that prepare the student for entering the practical job market. The students who have a sense of curiosity and a questioning mind, have the power of logical thinking and reasoning have mastery of mathematical topics, and are also interested in programming topics can be very successful in this field.
Master's in Software Engineering
Software engineering is the application of a systematic, disciplined, and quantifiable approach to the development, operation, and maintenance of software. The M.Sc. in Computer Engineering-(software sub-discipline) program includes a number of theoretical courses and research projects to enhance the theoretical and experiential knowledge of computer engineering professionals, and provide sufficient basis to understand and develop what is happening at the frontiers of technology in these fields at the present time.
The goal of the program is to train individuals who have the ability to design and oversee the implementation of specialized projects in the field of software. Additionally, graduates of this program have the research skills necessary to solve the problems they encounter in their profession.
Master's in Computer Networking
Computer network is a system of independent computers connected to each other that communicate and exchange data. The independence of computers means that each has separate control and processing units and the absence of one will not affect the performance of other components. Computer networks are a set of devices or connections that are located between two or more computers to exchange information and maximize the use of the Internet and the network. Network equipment is also referred to as anything that is needed to set up computer networks. M.Sc. in Computer Networking program includes a set of specialized courses that deal with the latest advances and technologies related to the design, evaluation, and implementation of computer network systems. In this program, the management and technological aspects of computer networks are reviewed and the necessary training is given to the students.
The goal of the program is to train individuals and professionals who have the necessary expertise in the field of studying, designing, building, operating, and maintaining software and hardware systems, computer networks, as well as collecting, organizing, categorizing, using, and transferring information and managing their processes.
Master's in Computer Engineering (Artificial Intelligence and Robotics)
Today, with the advancement of computer technology, it is hard to find someone who has not heard of artificial intelligence (AI) or used it on a daily basis. AI is a branch of computer science that seeks to create intelligent machines that can perform complex tasks that require human intelligence. It is expected that a machine that is supposed to be intelligent will think, act, decide, learn and gain experience like the human mind.
The goal of the M.Sc. in Artificial Intelligence program is to improve students' abilities in the fields of information presentation, automated reasoning, machine classification and decision-making, learning methods, modeling, inaccurate information presentation and working with it, and finally simulating the processing of living beings, making robots intelligent, processing and analyzing images and videos, processing and understanding language, processing and identifying speech, and simplifying human daily issues. It is expected that graduates of the M.Sc. in Artificial Intelligence program will acquire skills such as implementing advanced industrial automation through intelligent robotic systems, designing voice and image-based security systems, creating intelligent, expert and position-aware systems, and improving human-computer communication systems such as machine translation and language understanding. Obviously, all of the above can lead to the creation of a very attractive and successful job market.
Master's in Security Engineering
The importance of information security in the age of technology has made it one of the most popular fields of study in prestigious universities around the world. The goal of information security is to ensure that information is stored, converted, processed, transmitted, and retrieved in a secure manner, and to prevent unauthorized access. In the discipline of security engineering, the overall dimensions of providing security for information processing systems are studied and analyzed.
The purpose of this field in the Master's level is to train individuals who can provide practical solutions to ensure the security of various information systems. Moreover, it aims to train individuals who can provide appropriate and practical solutions to ensure the security of various information, computer, and network systems, and to be able to implement them. In addition, with a mastery of practical topics and an understanding of the necessary theories, they can design, implement, and evaluate the concepts, techniques, methods, and procedures necessary for the security of computer and network systems. Students at this level should be able to analyze and design security issues in various systems such as cloud computing, hardware systems, software packages, Internet systems of items, medical systems, and web-based systems and implement them in case of necessity.
It is expected that graduates of the M.Sc. in security engineering program will be able to work as security officers in institutions such as banks, as security consultants in government and private projects, or as managers in projects with data security sensitivities.