The Faculty of Civil, Architecture, and Urban Engineering at Sadjad University was established in 2008 to develop the academic fields in this university and meet the need for scientific and applied disciplines. It began its work with Technology Civil Engineering program and later, in 2009, the Civil Engineering program at the undergraduate level was added. To further expand the disciplines of this faculty, the two disciplines of Construction Engineering and Executive Civil Engineering were added to the other disciplines of this faculty in 2012 and 2015, respectively.
Considering the large number of Civil Engineering projects and the existence of significant domestic and foreign investments in this field, the necessity of developing Civil Engineering discipline, especially in the eastern part of Iran, is felt. Hence, due to the facilities available at Sadjad University, Master's programs in Civil Engineering were also granted permission and since 2014 students at this level have been admitted.
The disciplines of Civil Engineering, Architecture, and Urban Engineering complement each other. Thus, to improve the design of urban environment, the discipline of Architecture was launched in 2016 and following that the discipline of Urban Engineering was added in 2017. Consequently, the name of the faculty was changed to the Faculty of Civil, Architecture, and Urban Engineering. The noticeable point is that the vibrant symbols and beautification activities on the part of professors and students in these disciplines became quite apparent in the university campus in a short time.
Definition and Importance of Bachelor's in Architecture
Architecture at the undergraduate level is defined as a program that aims to provide students with the knowledge and ability to produce architectural works, criticize and evaluate architectural works in a wide range of fields including building technology, principles of building maintenance and restoration, and theories of creating human-made spaces. The courses offered for this field are based on such an approach in the service of design courses, so that the architecture graduate can gain general and applicable knowledge and skills in various areas of this field and play an important role in future professional or research arenas. The architecture graduate should consciously collect, prioritize, and summarize the information required for a project, and by applying each of them in their place and the knowledge gained, present an architectural project based on a coherent system.
Roles and Abilities of Graduates
Graduates of Architectural Engineering program can play a role in the following areas based on the abilities they have acquired during their education:
• Designing: This is the core responsibility of an architect. It includes designing single buildings or small biological complexes, from initial sketches to the implementation stages and designing the components and elements of the building.
• Collaborating with a group of architectural consulting engineers to develop plans and prepare architectural drawings for phases one and two
• Monitoring the accuracy of work in the construction process
• Participating in the executive management of architectural projects
• Being a member of the technical staff of municipalities and similar organizations
• Teaching in Associate degree programs as well as technical high schools and vocational-technical schools of the Ministry of Education
Possibility to Continue Studies
Graduates of the Bachelor of Architectural Engineering program can continue their studies in the Master of Architecture program in the following sub-disciplines:
Architecture, Energy, Technology, Restoration, Studies of Iranian Architecture, etc.
Source: Ministry of Science, Research, and Technology, Planning Council for Higher Education
Professor Hasan Haji Kazemi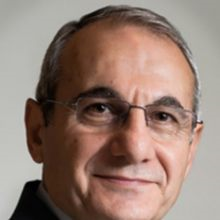 Dean of the Faculty:
email: hajakazemi@sadjad.ac.ir
telephone: +98(51)36029000-132
Dr. Sara Rahmani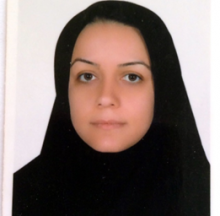 Head of the Department of Architecture and Urbanism
email: sara.rahmani@sadjad.ac.ir
telephone: +98(51)36029000-131
Dr. Reza Yeganeh Khaksar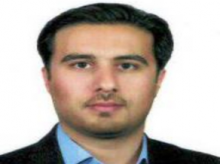 Head of the Department of Civil Engineering
email: rezayeganeh@sadjad.ac.ir
telephone: +98(51)36029000-129
Ms. Elaheh Rasouli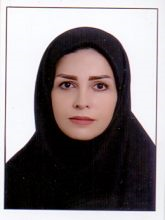 Faculty Expert
telephone: +98(51)36029000-125
Urban Engineering was established as an independent field in Iranian universities in ۱۹۹۹. The goal of establishing this field was to create a link between the fields of Civil Engineering, Architecture, Economics, Sociology, and all sciences related to urban issues. It is in fact the gap filler in the policy-making and coordination of technical and human sciences in urban projects. Urban Engineering, while being specialized, has an interdisciplinary nature and is related to various technical, human, and environmental fields of study.
The Goal of Urban Engineering Education
The goal of the Urban Engineering program at Bachelor's level is to train creative and committed professionals in the country to manage residential settlements from the village, city to the region. Graduates of Bachelor of Urban Engineering and then Master of Urban Planning and Urban Design will be able to design settlements and prepare and evaluate plans and programs in the form of urban master plans, detailed plans, urban detail plans, land preparation plans and all plans related to human settlements. They can play an effective role in the process of organizing and improving living spaces and environments, and can participate in the management of planning, planning and implementation of these spaces by providing different plans.
Future Prospects
The Urban Engineering department of the Faculty of Civil, Architecture and Urban Engineering at Sadjad University started its activity in ۲۰۱۶ with the admission of ۶۰ students. Some of the future prospects of this faculty include the recruitment of experienced faculty members, the creation of postgraduate programs, the increase of educational and research spaces, and upgrading to the top level of universities in the country.
Job Market for Urban Engineering Specialists
The job market for Urban Engineering specialists is very diverse. In the public sector, the Management and Planning Organization of the country, the Ministry of Interior, municipalities, the offices of governor-generals, the Ministry of Housing and Urban Development and affiliated organizations can be named. In the private sector, urban engineering consulting companies, architecture engineering consulting companies, and regional planning are among the centers where the graduates of Urban Engineering can work.
Civil Engineering
Iran has a long history of excellence in civil engineering and has exported its expertise to many other countries. Great scientists such as Sheikh Bahai and many others are legends in this field. Civil engineering is involved in many human-made structures such as dams, buildings, tunnels, roads, bridges, marine structures, etc. Today, with the advancement of science, many other branches such as surveying, hydrology, irrigation engineering, and environmental engineering have also been integrated into this engineering. In our country, this field was known as "Construction Engineering" before the Cultural Revolution. But after the Cultural Revolution, the title of "Civil Engineering" was considered for it because the title of "Civil Engineering" has a more comprehensive concept.
Civil engineers are responsible for the design, construction, and maintenance of physical infrastructure that makes our lives possible. They use their knowledge of mathematics, physics, and chemistry to design structures that are safe, efficient, and sustainable. Civil engineers work on a wide range of projects, including buildings, bridges, roads, dams, and tunnels. Some of the specific tasks of civil engineers include:
·
Designing and constructing residential, commercial, and industrial buildings: Civil engineers are responsible for the design and construction of all types of buildings, from small houses to large skyscrapers. They must ensure that the buildings are safe, structurally sound, and meet all applicable codes and regulations.
·
Designing, calculating, and implementing various communication routes within and outside cities, airports, etc. Civil engineers are responsible for the design and construction of all types of transportation systems, including roads, highways, bridges, tunnels, airports, and railways. They must ensure that the systems are safe, efficient, and able to meet the needs of the people who use them.
·
Designing and constructing marine structures such as docks and oil platforms: Civil engineers are responsible for the design and construction of marine structures, such as docks, piers, and oil platforms. These structures must be able to withstand the forces of wind, waves, and currents.
·
Designing and constructing various concrete and steel bridges with different spans, dimensions, and shapes: Civil engineers are responsible for the design and construction of bridges, which are some of the most complex structures that civil engineers design. Bridges must be able to safely carry heavy loads, such as cars, trucks, and trains.
·
Constructing various earth and concrete dams, as well as diversion dams and other related facilities such as tunnels or canals for diverting river water, water intake facilities from the dam and control of water level behind the dam, etc.
·
Implementing river management works: Civil engineers are responsible for managing rivers, which can be a challenging task. They must ensure that the rivers are safe for navigation and that they do not cause flooding.
·
Designing, calculating and constructing water transmission lines, including various pressure channels and free surface water canals, which are built to transfer water from dams, lakes, etc. for agricultural, drinking and industrial purposes to the required areas, as well as to transfer water from water treatment plants to water reservoirs and from there to consumption areas.
·
Constructing water and wastewater treatment plants including: buildings, related facilities, landscaping, etc.
·
Designing, calculating, and constructing water supply networks to urban and rural areas to provide drinking water for people and related facilities such as: water tanks, plumbing, taps, etc.
·
Designing, calculating, and constructing networks for the collection and disposal of surface water caused by precipitation in streets and other areas of cities and towns, as well as networks for the collection and disposal of domestic and industrial wastewater and their transfer outside the city and to treatment plants.
·
Carry out many surveying works that are required for various construction works such as road construction, dam construction, etc.
Sub-disciplines of Civil Engineering at Bachelor Level
The undergraduate program in civil engineering has three majors: civil engineering, surveying engineering, and water resources engineering. The civil engineering major focuses on the design and construction of structures, such as buildings, bridges, roads, tunnels, dams, and water and sewer systems. Civil engineers must design structures that are resistant to natural forces such as wind, earthquakes, and floods.
A civil engineering student studies structural, geotechnical, transportation, and hydraulic issues. This means that they design and build the skeleton of buildings and other structures, and they also study the behavior of the ground so that they can design the shape and foundation of a structure based on the type of soil in the area.
When the location of a structure is determined, the first step is surveying. This is done to determine the boundaries, elevations, and map of the area. This information is then used to determine the location and amount of excavation or fill, and the method of execution. Finally, the proper level for the foundation of the structure is prepared. Surveying is most commonly used for large structures outside of the city, such as silos, bridges, tunnels, and dams. This means that there is a lot of field and field work in this field, and the underground surveying section is also a relatively rough job.
Water has a variety of issues, including physical, chemical, and agricultural irrigation issues. None of these issues are addressed in civil engineering-water. Rather, the issues of predicting the amount of floods and runoff that flows in rivers, how to collect and store water in reservoirs behind dams, how to distribute it in irrigation canals, and finally, the construction of irrigation canals, belong to water engineering.
Career Opportunities, Market, and Income
There are various centers that directly and indirectly play a role in civil engineering activities. Each of these centers, according to the type of their activities, recruit graduates of this field. The Ministry of Roads, Housing, and Urban Development, Ministry of Agriculture Jihad, Ministry of Energy, and other ministries, departments, organizations, government and private centers such as the Ministry of Education, Culture and Higher Education, banks, municipalities, etc. need to hire civil engineers for their civil engineering works such as design, calculation, execution, and supervision. In addition, various engineering consulting companies in the country, which are responsible for the design, calculation and supervision of the implementation of construction projects, as well as government and private construction and road construction companies that are involved in the implementation of these projects, employ a large number of civil engineering graduates.
Basically, Civil engineers have a lot of career opportunities because they are involved in the design and construction of many civil engineering projects, such as roads, bridges, dams, marine structures for oil rigs, aircraft hangars, and earthquake-resistant houses. Civil engineers are either consultants who design these projects or contractors who oversee the construction of these projects and ensure their quality.
Skills Required and Recommended
A civil engineer must be very sociable and have the ability to communicate with others. This means that the civil engineer in his work environment deals with different segments of society, including workers, technicians and engineers from other fields, and must communicate well with all of these people in order to be able to witness the progress and success of his work.
Given the quantity and quality of courses offered in this field, the applicant must have superior knowledge and skills in the fields of mathematics and physics. He also has to have physical strength, analytical power, visualization power, and sufficient accuracy in many issues.
The field of civil engineering has two executive and theoretical dimensions. Among them, some of the engineers are attracted to executive work, in which case they must be prepared to work in workshops inside and outside the city, meaning that they are ready to plan and deal with different segments of the public, and some are also attracted to the theoretical dimension, which also need to be prepared for computational, office and laboratory work, which requires strong mathematics and patience.
Continuing Education at Higher Levels
Civil engineering is a field that can be studied up to the doctoral level in Iran. Therefore, the way for further education is open. Graduates of the bachelor's degree can continue their studies in the master's degree in different fields such as structure, hydraulic structures, earthquake engineering, road and transportation, soil and foundation mechanics, water engineering, marine structures, construction engineering and management, transport planning engineering, surveying engineering and environmental engineering.
With higher education, civil engineers can develop their knowledge and skills in more specialized fields and obtain better job positions.
Number and Titles of Core and Specialized Units
According to the resolutions of the Supreme Planning Council, students must complete 140 units of coursework in the bachelor's degree in civil engineering, of which 22 units are general courses, 25 units are basic courses, 80 units are compulsory core and specialized courses, and 15 units are elective courses.
The Need for This Field in the Country at Present
When it comes to construction, the first thing that comes to mind is bridges, dams, factories, and workshops, all of which are built by civil engineers. This is why there are many job opportunities in this field all over the world. In our country, where civil engineering activities account for 30 to 40 percent of the total budget, the job market for a civil engineer is greater than that of engineers in other fields. With the growing trend of urban construction and urban and rural infrastructure in Iran, it seems that the job market for this field is still dynamic and vibrant.لینک‌های مرتبط
Popularity of the Field
Without a doubt, in the past 10 years, civil engineering has always been one of the top four most popular fields for math exam applicants. This popularity is a testament to the unique features of this field of study. Some of the most important of these features include:
·
The existence of a suitable job market in the current conditions and the need for development and prosperity in different parts of the country.
·
Adequate and quick absorption into the labor market (even with a bachelor's degree).
·
A wide variety of jobs related to the field of engineering and, as a result, attracting people with different tastes.
·
The dependence of many occupations on this field of study.
·
The objectivity of the course materials and the existence of a variety of practical units.
·
The average difficulty level of the courses offered in each level.
·
The possibility of studying in higher levels in a specialized way inside and outside the country.
·
The variety of graduate programs available at the master's degree level