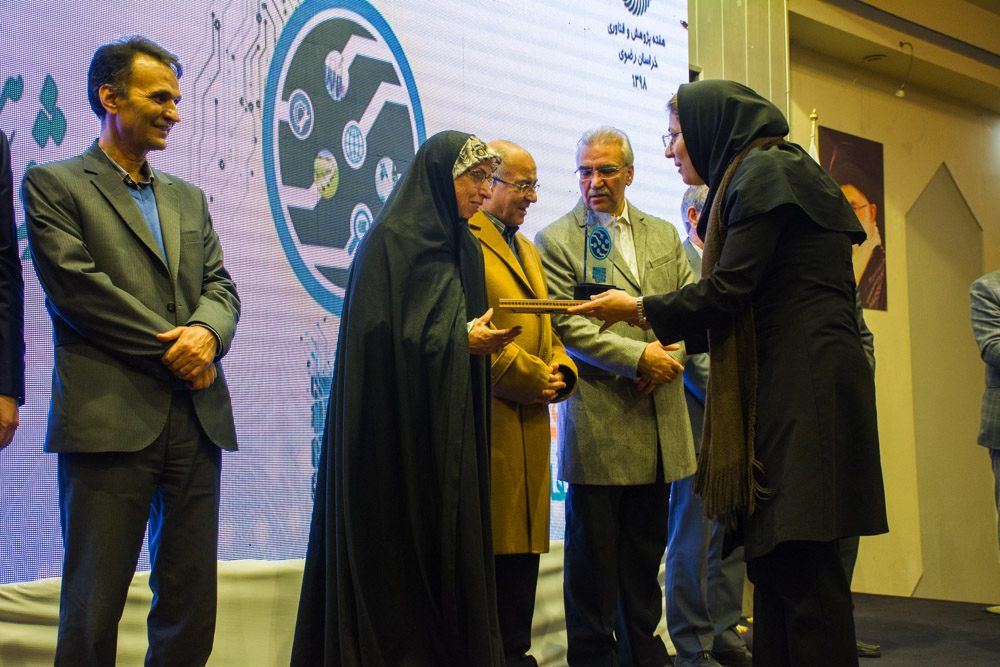 According to the University's Public Relationships report, the 20th Research and Technology Week Exhibition was held at the Mashhad International Exhibition and accordingly students and professors achievements were presented to the public.
Sadjad University of Technology, won the title of Superior Booth by the jury and also the railway Troubleshooting Research Project from the Dr. Iman Ahadi Akhlaghi and Dr. Saeed Kahrobaee's research laboratory, were selected as one of the top 10 research projects in the exhibition.
In addition, in the booth of Sajjad University of Technology, more than 10 research achievements and structures which were built by students, unveiled.
In another section of this booth, future courses of the open learning Center, Sadjad Research Center products and university-industry relationship activities were presented.
Moreover Sadjad University Public Relationships was introduced to the students, university's disciplines and the latest technological achievements by holding aptitude test and creativity and intelligence competition.